foliokit | guide
Turning a free website into a premium one
The free website available with all Foliokit accounts allows you to test our editor and to create your website unhurriedly. Once it is finished you have the possibility to turn it into a premium website with a domain name, more storage space, email addresses etc.

This short guide explains how to easily transform your free website into a premium one.


Add a siteOn the sites management page click on the Add a website button: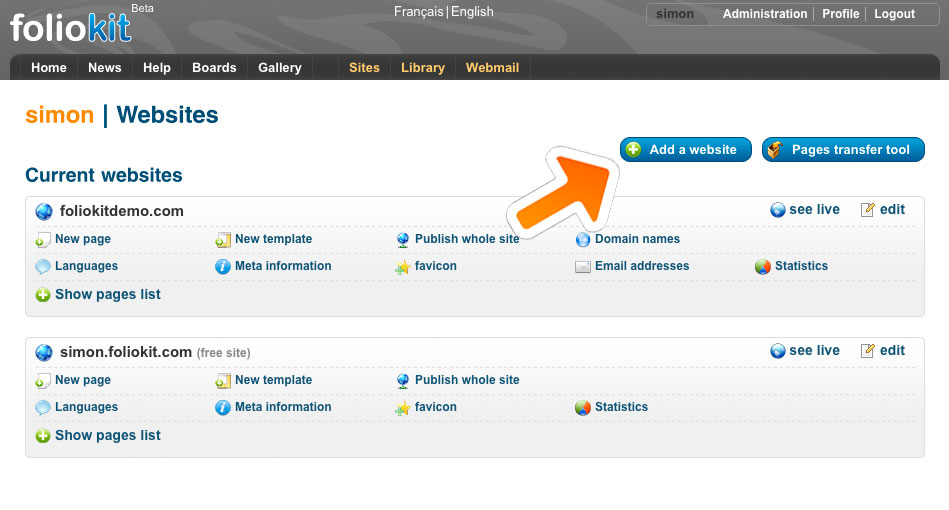 On the next page, choose whether you want to reserve a new domain or transfer an existing one to Foliokit. Continue your order and pay it by following the simple on-screen instructions.

Once the site is created, it will appear in your sites management page. Be careful though, newly created domain names can take up to 48 hours to become active worldwidely (sometimes more for transfers).
Copy your pages from the free website to the premium one
Once your site is added to the list and accessible through its domain name, you can copy the pages that you created in your free website to your premium one. To do this go in the sites management page again and click on the Pages transfer tool button: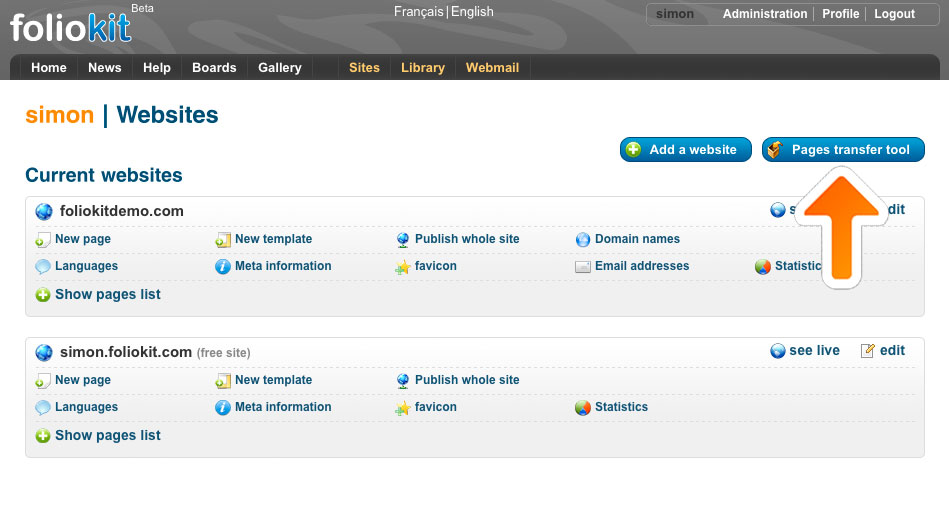 Check that the website in the top list corresponds to your free website and the one in the lower list corresponds to your premium website, then click on Transfer pages: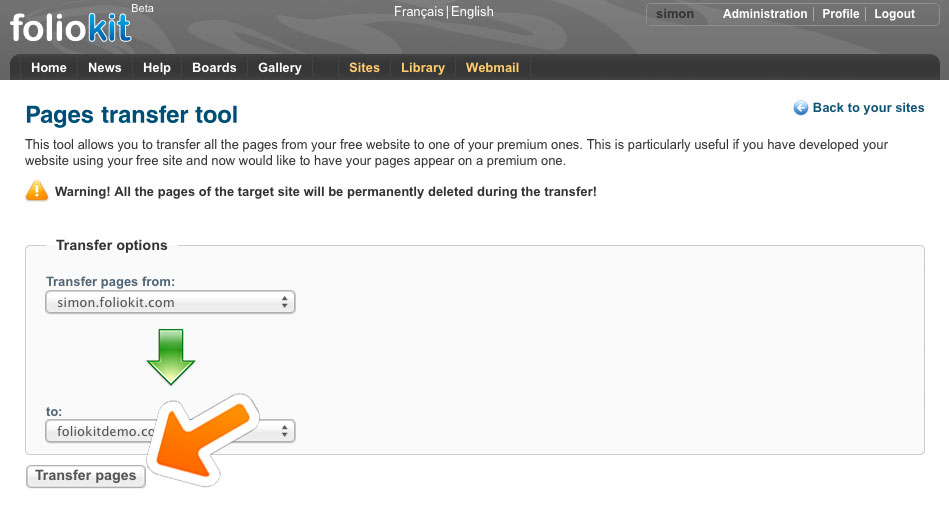 And voila! Just publish your website's pages if necessary.
|

Print
Comments
Bonjour,

Le nom de domaine que je souhaite utiliser pourun site est actuellement chez Switch, comment faire pour le transférer chez vous pour publier mon site?

Merci et bonne journée,

Charles McHugo
charles.mchugo@gmail.com